It's Easy to Find a Club…Come Join Us!
The Garden Club Federation of Maine (GCFM) is comprised of thirty-seven clubs which are divided into seven districts. The districts are named after the major rivers in Maine. Each district has a director and officers who meet regularly to share news and swap ideas between clubs. District clubs also hold joint meetings one or more times a year with informative programs and opportunities to network with gardeners in nearby clubs. Joint meetings between clubs in the same districts are often held to share speaker costs and clubs will invite others within their districts to their plant sales and other fundraisers.
With clubs spread across the state, we hope you'll find one near you. To make it easy to find a garden club in your area, go to this handy map.
If you are unable to locate a garden club for your area of Maine, you may be interested in joining the Federation as a Member-At-Large. Please go to our Join a Club page to learn more and to submit your contact information.
People of all ages, male and female, join garden clubs for many reasons! If you love gardening, want to learn more about gardening, or want to help with the many civic improvement projects undertaken by clubs statewide, contact us today and get growing!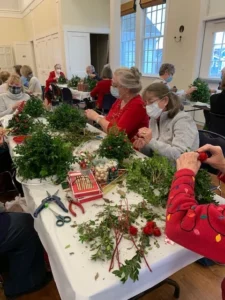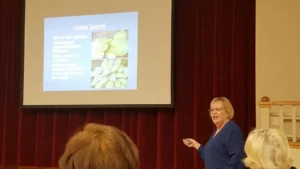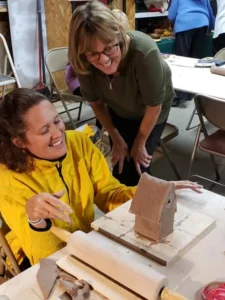 Aroostook District
District Location: Far Northern Maine - No Federated Clubs at this time. CONTACT US to find out about starting a new club!