"*" indicates required fields
Membership in a GCFM Garden Club Has Its Rewards!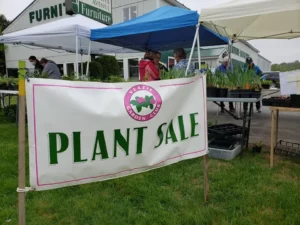 When you join a local garden club that is affiliated with the GCFM, you become part of a vast network of gardeners throughout the state, the region, and the country! You have the opportunity to meet people who share common interests and to expand your knowledge and gardening skills. Here are just some of the benefits of membership:
Learn through educational gardening programs given by experienced members and professionals
Garden for a purpose and participate in community service projects
Promote and support conservation efforts and environmental causes
Attend workshops, district, and state conferences, and take courses offered through the GCFM to expand your gardening knowledge and network with like-minded people
Tour public and private gardens, nurseries, and greenhouses with the opportunity to learn and gain ideas for use in your own gardens and landscape
Share and swap not only ideas, but PLANTS! Enjoy the fellowship of other Maine gardeners who love to garden and love to talk about gardening!
How to Join a Garden Club
Check our Garden Club Directory to locate a garden club near you. If there is no club in your area, you may apply to the GCFM to become a "member at large" by filling out the form on this page. Annual dues are $15, and you will be contacted regarding payment. This will enable you to participate in all GCFM activities that are open to regular club members. You will also receive our e-newsletter.
Members of Federated Garden Clubs or Members at Large are not only members of the Garden Club Federation of Maine, but are also members of New England Garden Clubs, Inc. and National Garden Clubs .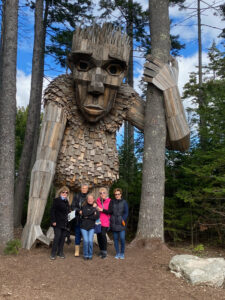 How to start a new garden club
If there is no club in your area, we would love to talk with you about establishing one and help you to become a federated club with the GCFM. Here are some steps for starting a new club:
Contact the GCFM President  or the GCFM Membership Chairman  to assist with forming a club
Recruit prospective members
Hold an informational meeting